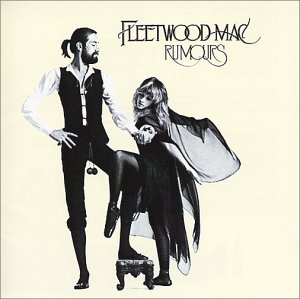 No, not of the Nicks/Buckingham/McVie variety (although their alleged escapades back in the day are far more intriguing than what I'm about to report). The rumo(u)rs I'm alluding to concern the head coaching vacancies at Georgia Tech and Duke...
Georgia Tech
The top names appear to be David Cutcliffe, Rick Neuheisel, Chris Hatcher, Paul Johnson and Will Muschamp. According to the Atlanta-Journal Constitution, both Georgia Southern and Navy claim that they haven't been contacted regarding Messrs. Hatcher and Johnson. While both Hatcher and Johnson lack some sizzle and "big splash" credentials that many think Tech needs, both are going to have superb careers at whatever BCS school takes a chance on them. They're that good.
Cutcliffe and Neuheisel are retreads...and that's not necessarily a bad thing, but both gents won't come cheap, and I don't see either staying in Atlanta long after he knocks off the Bulldogs and takes the Jackets to the ACC title game.
Will Muschamp is a hot name in the coaching carousel this year. He's done a great job with Auburn's defense, but there are two issues that may be a problem: 1) He's a Georgia grad, and 2) Tech already has a superb defensive coordinator in Jon Tenuta. There's no way Tenuta stays if Muschamp gets the job.
For the latest updates and news in the Yellow Jacket coaching search, check out the
Georgia Tech Sports
blog and the
AJC.com Tech page
.
Duke
I have yet to see any solid information regarding their search, and we may never know who the Devils are talking to until the new hire is announced (private schools are able to keep these things annoyingly under wraps, since the state isn't footing any bills for searches and salaries and such). The best I can gather is that Steve Logan and Skip Holtz are the names most often mentioned. What I can just about guarantee you is that it won't be anyone (except maybe Logan) from this
deluded list
.
For the latest updates and news in the Blue Devils search,
ACC Now
is probably your best bet.
If anyone out there has a tip, halfway-substantiated rumor, or wants to squash any of the names addressed here, feel free to drop a comment.